Two San Francisco entrepreneurs came together on the blockchain for insurance policies
Bee Token for creating a decentralized AirBNB in San Francisco and WeTrust, a financial services platform , are aiming to create an insurance platform based on community-based security deposits . In other words, the deposits received from Bee Token's users will be used as insurance funds for both property owners and leaseholders.
The two initiatives aim to share a wealth of information among themselves, including the credibility of tenants and property owners. The partnership, which seeks to reduce the burden on the cost of insurance policies made against a possible property damage, said they are looking to create a housing-based sharing economy .
WeTrust CEO George Li; He believes that this partnership with BeeToken will show how advantageous their platforms are in the application of anticentral insurance policies and similar products, which are a very complex structure, among different industries.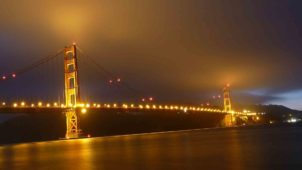 Jonathan Chou, a BeeToken founder, told a San Francisco Chronicle. the primary goal, to serve people who are already in the ecosystem crypto, crypto ecosystem working to attract new people too, they can spend their money which they want to create a platform crypto money , he said .
BeeToken has its own crypto-money ( BEE ). At the end of this month, a total of $ 10 million of open sales will occur.