Telegram removed from App Store for "Inappropriate Content"
The official application of the telegram was removed from the iOS App Store yesterday. This development, Telegram wrote for Android after the Telegram X'yi drive to the market after pay attention. The Telegram X application, which was recently tested on iOS, was also removed from the App Store along with the original application.
Telegram CEO Pavel Durov said about these amazing developments:
Our users were warned by Apple that inappropriate content was available, and both apps were removed from the App Store. We expect that applications will come back to the App Store once we have taken the necessary precautions.
For now, it's a question of what the inappropriate content is in the app, even if the app came back to the App Store. However ,  according to press reports , this may be due to features that Apple has specified in its iOS guidelines under the heading of sad or aggressive content. In addition, some of the features that should be included include instant messaging applications that are based on content created by users, such as telegrams.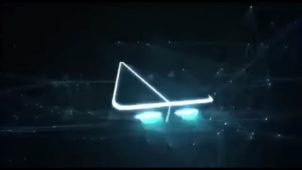 Among the features that Apple has mentioned include options that we've encountered on many social networks, such as improper content filtering, complaints, and blocking. Therefore, if the Telegram does not have these features, the inappropriate content may be any of the messages shared in the Telegram. Despite everything, Telegram has found a solution to this content problem, and it turns out that the two applications that were removed after a while were back in the App Store.
The Telegram, attracting the attention of users with features such as end-to-end encryption, hidden chat features, self-destructing and allegedly stored messages on the servers, is gaining popularity day by day. The application which added photos lost in the past between July and September aims to be more than just a messaging application. Because the month of the Telegram has been moving to develop its own blockchain technology and crypto money , ICO has realized . As with every technological initiative, Telegram continues to grow and the problems it faces will continue to change day by day.