Few Plugins: How do I optimize my WordPress site?
My promise to you. Like I mentioned earlier My articles were originally designed to help one of my friends out with his new business venture, so I believe if you are taking these articles right now that you too are my friend and I want to let you know that I am truly rooting for you to win my objectives. For anyone taking my articles are that you develop a complete understanding of the principles which govern the SEO world.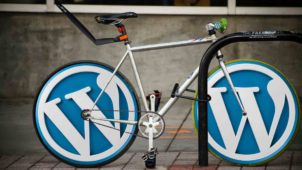 For anyone taking my articles are that you develop a complete understanding of the principles which govern the SEO world. So no matter how many times a changes you are always prepared to make the necessary adjustments all by yourself. My second objective is that you are able to apply the knowledge that I am featuring in my articles right now, no matter your skill level or budget.
My third objective is that you are consistently getting the latest and greatest insights from the SEO world which is presented in a way that you can understand and use. And lastly, my objective is that you are highly engaged and entertained during this process, there is no learning without an up beat attitude. My goal is to keep my articles life so that you are eager to learn more.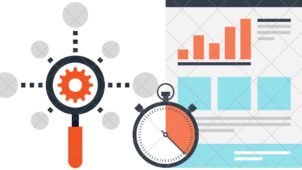 Most of people are even i think, all people who are site owner of WordPress platform are searching for reduce page load time wordpress plugin, better WordPress Minify, increase website speed WordPress plugins, best wordpress speed plugin on Google search engine or others. but i wanna told you that, probably 70 percent you can increase your website speed by using plugins but not 100 percent. 
If You need to get 100 percent results then do manual optimize you wordpress site. Soon I will give you brief Tutorial on how to edit javascript strips and java code into one file to decrease requests of your website to get speed up. but for now follow below. it is also very important to get your job done.
Updating process is really quickly get your website to form better without much effort on your part. its a keep updated with the latest version, so let's quickly do that now. Head back to Your WordPress dashboard. First update the website. If that option is available.
Next, let's go to the plug-ins and update all of them there. This is important because whatever WordPress or plug-ins send out updates. It's usually to make the application run faster and smoother.
Now I want to carefully select plug-ins you have downloaded and don't need anymore, delete those. Each plug-in cost site speed and having less is better than having more. Next let's also discard the useless content on your website. Go to the plug-in section and search WP optimizer activate it
Now this plugin will visible to the left black bar of WordPress dashboard click on it and now pressed big blue optimize button.
this will get rid of tons of useless material that is slowing down your website speed, feeling lighter ready to take it to the next year, let's go minimize in short, when you produce or upload content on your website. You have to remember that are really comes in is optimize form and size. online smaller usually always means faster.
let's deal with content of your site and try to shrink it down to optimal size. start by going into your plug-in section and search the EWWW image Optimizer and activate the plug-in.
and go to the settings of EWWW image optimizer, select lossy and start optimization.
This might reduce the quality of your image, but only by a small fraction. Depending how big your site is, this process could take a while.
What this plug-in is doing, is compressing the images on your site to a size that is more optimize much like Win Zip does with zip files. Hopefully the images are now optimize.
 Next let's look to optimize your code. Go to the plug-in section and download a plug-in and call up Autoptimize. install & activate it .
and going to the settings select optimize HTML, Java and CSS. Your site should be far more lean and faster now that is fully updated has eliminated some of the junk you never needed and has smaller images and code. You can now go ahead and run your site again to GTmetrix.com. Now let's talk cache.
Caching is like cookies for your website.
Cookies essentially remember information and preferences whenever you visit a website. For example Facebook, if I was the head over Facebook.com it would remember my login because I allow them to.
Caching works much the same for your website in the sense that helps your visitors browsers, remember some of your images code and general layout of the website.
So how do i do this? Simple plug-ins and download W3 total cache and activate it.
Next going to the settings and Enable setting of page cache, object cache and browser cache. Now under browser caching, also check these top six things starting with set expire headers save and you are done.