New alternative to domestic puzzle games: Duple!
Duple is a fun mobile game that brings together math and puzzle logic ! Was available free of charge on October 24. Developed by Mobyte Studios , which is available for both iOS and Android platforms , the game has a simple but addictive gameplay.
Duple played on a 16-square board! The aim in the game is to gather the values of the stones on the board together. Stones are gathering and growing exponentially in Duple, which does not have chapters and comes out as a game of endless kind. With the gathering of stones, new stones will be made available.
Average playing time 22 minutes
Just as it is in other endless puzzle games, the game is over when there is no room for stones on the board. I will also add that the stones that are formed with gold collected from the collected stones can be erased. The puzzle game, which does not have any time constraints, quickly reached 7 on Google Play and 5 thousand on the iOS platform .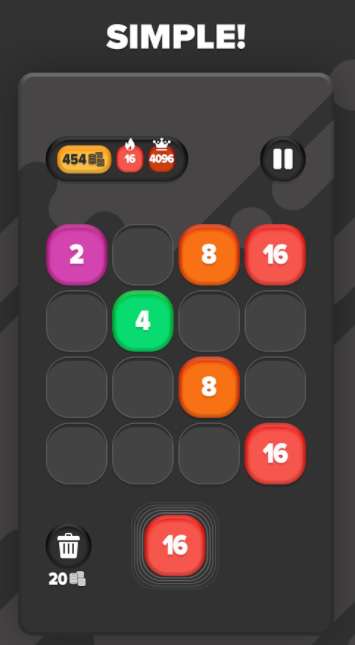 Canada , India , Brazil and Egypt, including countries such as a total of more than 70 countries to be featured in the game, Duple average game time per user is approximately 22 minutes . Duplex! you can download the game for Android. This game also available on iPhone . You can search in app store of you apple device and download from there.