Maximum Mobile new feature opens Digital Code Market
Maximum Mobile , only Turkey Business Bank customers were not also share the ability to be one step closer to the vision of the other goals of all bank card customers.
Maximum Mobile's Cine maximum feature allows you to purchase movie tickets from within the application, and the Digital Markets Market has also been added to the features that stand out after the Maximum Mobile Pay-Late feature,  which allows users to pay fuel from Petrol Ofisi stations without having to pay for the fuel .
Details of the Digital Code Market; Maximum Mobile, with its structure that users can make purchases through application, allows the determined digital spending to be realized from within the application, even if the user is İş Bank.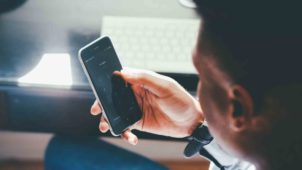 Thanks to İşbank's cooperation with the Entertainment Factory, Maximum Mobile users will be able to shop at Riot Points, which will be available within the League of Legends, where the Entertainment Factory sells. Users will be able to make Facebook E-Pin payments in the same way and purchase Spotify membership.
Maximum If you want to shop with digital code over mobile, the way to watch is quite simple. It is enough to select the "Digital Code Market" menu under the "Payments" tab and the digital codes listed under the menu. Codes for users who can make payment by credit card or debit cards defined by the system will be sent by SMS and e – mail by the Entertainment Factory.