Lazy Load WordPress Setup and Benefits
Adding a lazy load feature to your WordPress website is an effective way to speed up your WordPress website. We've often spoken about how important your page load speed is for your site's success in many of our posts. You should know that your opening speed is directly proportional to your seo skills.
The most important factors that slow down Web sites are HTTP requests and page content. The more requests the browser sends to the server, the longer it will take to process your site. At the same time, the images and other images you use on your site will directly affect this process.
Lazy Load is a method applied to improve the factors we talked about. Some parts of your web site are delayed until they are needed and they work with the sense that they are loaded as needed. Now let's take a closer look at how we can use lazy load operation logic, plus and minus directions, and also a plugin to use our WordPress site.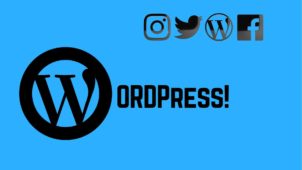 The lazy load technique is based on the lazy loading of your site content if we open up a bit more of what we have already mentioned. Delays the installation of a request through the browser unless requested. This allows you to reduce page size and increase performance at boot-up.
Your mind may immediately come up with the following question, can this method prevent the proper functioning of the system?
Be comfortable because the delayed load method will not cause problems with your site and its display. When a visitor arrives at your site, only when they arrive at the areas that need to be displayed. So the visitor will continue to get the best user experience from your site until they dive deep into the page.
In addition, if you use the WordPress image compression plug-in to quickly load images on your site, your site startup speed will have a positive impact.
The lazy load method is generally used for the gradual loading of visual files. Most of the social platform sites use it to load gradually in the images within the site. Sites with high visitor traffic use this method to improve server response time and opening speed.
However, you can also use delayed uploading in different areas of your site. The best examples of this are Facebook and Youtube sites. Facebook shows its broadcast streams as it moves beneath the page. Youtube shows the comments on the site as the page progresses.
The sample we have received will be useful for you to get a sense of the delayed upload method commonly used in visual and social media sites.
We would also like to point out that positioning your JavaScript files on your site under the page in your code will improve page opening and loading times.
The biggest advantage of a delayed uploader is that you have quick-opening web pages. It will also help you save on the bandwidth your site uses. If you have a site with high traffic, it is an important method especially for you.
If most of your users who visit your site come from mobile searches, you have a good chance of providing a good experience for your users. The page load times will be shorter because the screen resolution of your users coming from smartphones is smaller than desktop users. This way you can reduce the bounce rate as well as the faster pages for your mobile users.
In addition, you can use the Google AMP service to make your site mobile-friendly
There are some disadvantages as well as the advantages of the cascade charging method. It is useful to know some points before installing and using lazy load plugin.
In some cases, your delayed site content can be scanned by search engine bots. In this case, search engines can not get the sort you want on search engines because the content of your site is missed in the wrong place. You should not ignore it, even if it is a low possibility.
Another situation is that the visitor to the site is interfering with deferred content while trying to navigate the page very quickly. If the required content is not properly installed, problems may occur when viewing your site.
Although there are many advantages, it is useful to know the roughness to be born from using this method and to be prepared.
Before using WordPress plugin on your site, it's a good idea to check if you have the theme and the lazy load feature in the boot loader. Many popular themes and cache add-ons offer you this feature in their own right. If you already have this feature on your site, we recommend using it without installing an extra plugin.
Produced by the makers of the WP Rocket Cache plugin, this plugin has a lightweight code structure. The plugin does not overload your site because it does not use any extra JavaScript files. We have 4.1 points over 5 as active evaluation and over 10,000 downloads.
Once you have installed the add-on, you can make the plug-in settings by going to Settings > LazyLoad  page in your WordPress Admin area .
You can choose which files should be uploaded on this page with delay. The plug-in's setting screen is simple and allows you to select without having to make extra settings. In general, we only select the delayed upload of picture files, if you are playing video on Youtube on your site, you can also use other settings by activating other settings.
If you are using a boot loader after making these settings, be sure to test your site through a hidden window, making sure to clear your cache cache.
The lazy load method may be an ideal option for your site, as page load speed, user experience, and SEO are still important criteria for SEO. In our article, we talked about what delayed downloading does and how you can use it.
We recommend that you try this method considering the pluses and minuses of your site in terms of SEO. If you are using a delayed upload method on your site, we ask you to share with us the plus and minus comments that you notice.
Do not hesitate to comment on what you want to ask and add related to the topic.