IAB Turkey: Ad blocking software just lost 21.8 billion dollars in 2015
Blocking digital ads with add-ons such as Adblock Plus and the next generation of browsers is continuing to suffer from the digital advertising industry. Turkey representative IAB's 42 operating in the country in the world IAB Turkey also announced its findings in a report on this subject.
IAB , which works for the development of interactive advertising all over the world , aims to contribute to the growth of the digital advertising industry in an accurate and qualified manner. Therefore, the ad blocking software thinks that this aim is harmed or seriously attacked. The IAB report also reveals that Turkey is prepared to this effect and offers some insights suggest solutions.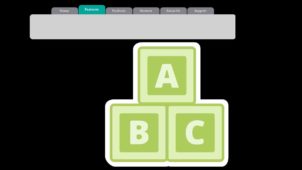 The IAB Europe and IHS's 'Place of Digital Advertising in the European Economy' joint study in 2015 shows that digital advertising provides a gross value added of 100 billion euros to the economy. The PageFair and Adobe Ad Blocking 2015 Report estimates that in 2015, publishers will lose $ 21.8 billion on the world scale due to ad blocking software . In 2016, this loss (?) Is estimated to be $ 41.4 billion .
Ad blocking  varies by country, age group, site, and browser type. The research by PageFair and Adobe in 2015 shows that around 198 million people around the world use ad-blocking software. The use of ad blocking software has increased by 41 percent between the second quarter of 2014 and the second quarter of 2015.
The level of development of the markets Among the factors affecting the use of Ad blockers. That averages ranged in the 25-38 percent band in developed markets, according to IAB Ad Blocker publisher Turkey's April 2016 survey data, Turkey IAB 
member is coming from users which prevents traffic from about 8 percent of the ads to publishers. Of course, the possibility of this figure is also taken into consideration.
According to Raporda site types, ad blocking software is the first place to use game sites (30%). Game sites are followed by technology and comic book sites with 25 percent share, while travel sites with 5 percent come in the last place.
The IAB Research Using Vision Critical's Springboard America Online Panel also includes a report, and the users who participated in the survey said, "Why do you keep using ad blocking software?" the most 'I want to be protected from viruses' answer.
IAB Turkey Industry Standards Steering Committee – Working Group report prepared by the IAB Ad Blocking Tech Lab prepares the LEA and given information about DEAL standards.
If you remember TechCrunch Disrupt NY 2016, we saw an electrification between AdBlock CEO Till Faida and  IAB CEO Randall Rothenberg, and I was looking at the issue of IAB.