Guide: Shopify or WordPress (WooCommerce)?
Several have asked us what system to use to start a webshop. We have passed the relay to Latasha Smith and Steve Man Which are expert and , specializing in Shopify and WordPress.
 In the article, Latasha and Steve will deal with:
Differences on the two systems
Setup
Shopify – What is it?
WordPress – what is it?
General considerations.
Which platform should I choose? What does it cost? Can I sell e-books or downloads? What are the advantages and disadvantages of Shopify vs WordPress? This is how we often get asked and the short answer is always: It depends……….
It's about your needs and what kind of business you want to drive. To dive deeper into the subject, let's examine when it's best to choose a Shopify webshop or a WordPress solution.
The difference between Shopify and WordPress :
Shopify is an online and easy-to-use service, where as WordPress is a stand-alone software that you must install on your webhotel.
If you want to use Shopify, visit shopify.com and then create a user. Then you follow your setup guide and soon you have an online shop online. 
Shopify offers support that you can contact in case you have any issues or issues.
Versatility of Shopify Setup:
 Easy.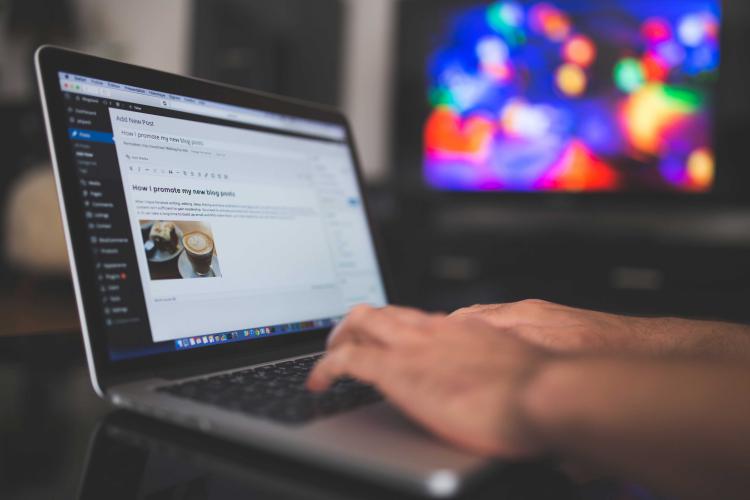 To use WordPress w. WooCommerce as your platform for your webshop, it requires a little more steps.
Buy a domain and a webhotel, where you can then install WordPress. Most web hotels have a "1-click installer".
Then select a template and install a handful of plugins. You can both get free themes, but we recommend that you find a payment for 50-60USD.
After you have your WordPress setup in place, install WooCommerce to get all the webshop features.
Finally, when WooCommerce is installed, you must set up various details, such as payment solutions, products, VAT codes, etc.
At WordPress, you do not have a definite support, but you can purchase support for your chosen template – as a starting point.
Difficulty for WordPress + WooCommerce setup: Medium and time consuming.
To put the two systems in perspective, one can say that Shopify is like buying a table in a furniture store and then turning your legs on when you get home.
WordPress is like going into a construction market and buying the shelves for a table and then finding glue, tools, screws and then building the table yourself when you finally get home.
The question is a little, what kind of person are you?
What is Shopify?
A solution where everything is gathered in one package, where you can build functional webshops from the bottom.
The system is very user-friendly and you can do it on your own.
You pay monthly. Prices start from DKK 129 per person. month.
transaction fees
You can sell everything: Physical goods, services, digital products, and dropshipping.
Can be paired with your physical store with their Point of Sale integration.
Support all weekdays – 24 hours a day.
A hosted solution.
Free SSL Certificate.
Ability to integrate apps.
What is WordPress (WooCommerce)?
WordPress covers wide, but the following list focuses on the webshop features.
A solution with everything gathered in a software. You can make what kind of website you want if you can handle the technical set-up.
Depending on how much you want to customize the website, it requires knowledge of programming.
WordPress and WooCommerce are free. However, you must buy domain and webhotel.
Several thousand templates to choose from: Free and paid versions.
Many options with third party plugins.
No direct support.
Good opportunities to sell products on subscription.
What to consider before starting your webshop?
If you already run a website or blog in WordPress, it would be easy to install WooCommerce. It's faster and cheaper for you, instead of building a webshop in a new system.
If you do not have a brand or website yet, you can quickly get started with Shopify, where you can even get a 14 day free trial. Here you have the opportunity to test the various functions and examine the control panel.
Our personal opinion is that it is often easier to be a webshop owner in Shopify, as the ease of use is really top. Viewed from a technical perspective, there are also a lot of options in Shopify, where we customize the design as we wish. The only thing that can not be customized is designed on your Shopify checkout
After you have set up a template and tested the trial period, we recommend that you seek advice from a web agency who is used to working with webshops. There are a lot of items that play in if the webshop is to be successful.
Do you dream about running a webshop or are you already running? Let's hear what system you use?