What is Google Webmaster tools in seo
What is learning SEO in 1993, there were in total hundred and 30 websites on the entire Internet. These websites were organized into directories, so if you are looking for a website about information about dogs, you would simply look to the directory and find the one website on the entire Internet with information about dogs, but as a number websites grew larger and larger they also grew to directory model for the most part and the search engine model was adapted. Bileveing the way was Google who with the use of web crawlers scan the Internet, and organize the world's information to make it universally accessible and useful. The only problem was that by the time that Google came into existence. There were over 2.5 million websites on the Internet, and that number was expected to pass 1 billion in the next 20 years. Now that's a lot informational dogs. In keeping with their mission Google took on the challenge to organize the world's information and make it universally accessible by devising an algorithm to rank the relevancy and valuable information on each webpage on the Internet. How Google know, about your website now a days. The answer is because of Google Webmaster tools. Which we will learn today.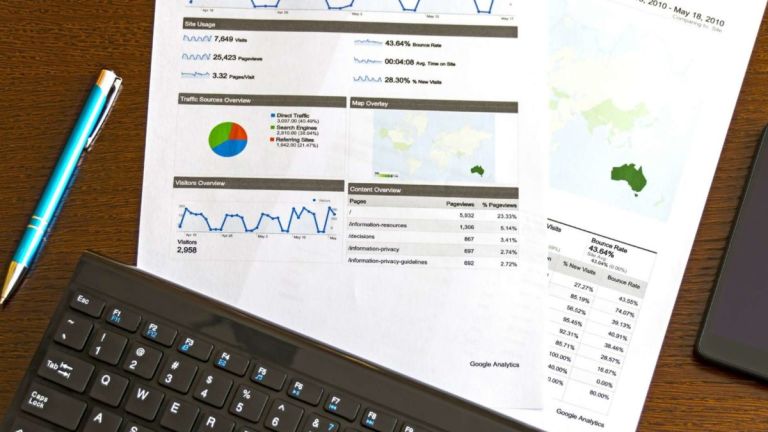 A simple way to describe the difference between Google Analytics and Google Webmaster Tools is as follows: Webmaster Tools reports on how search engines interact with your site, while Google Analytics reports on how website users interact with your site.
The agenda is setting up online analytical software you can monitor your results as they happen. By the end of this article you will has set up Google webmaster tools, Google analytics and Bing Webmaster tools are setting up. These tools we can gain insight into what is working and what can be further optimized on your website. Without it, your throwing darts in the dark.
Firstly headover to Google and search Webmaster tools.
click on the first result and enter your website.
Now you want to sign up and I encourage that you do that right now. I will wait..! Seriously i will wait. okay if you successfully signed up, you should be at this stage.
Google will need you to verify that you are the true owner of the website for that you will need to insert the code into the back of your website.
To do so, I am gonna show you three ways of inserting your code into your website. Firstly, let's open up our content management system I'm using WordPress
Heading to the backend and control over header.
now paste your tracking code above the head and save.
head back to Google webmaster tools and verify and you're done.
Next, let's set up Google analytics. Head over to Google and search Google analytics you should now set up your account.
Once again, no rush I will wait. If you complete your sign up you should be at this stage.
where Google is once again asking you to insert this code into your header.
this time, instead of putting your tracking code by going into the backend, which might be a little bit confusing. Instead, let's head over to download new plug-in section search insert header and footer.
Once downloaded remember activate it. now you can simply put your tracking code into the head section and save.
Go back to the analytics page and verify.
Guess what you're done. One piece of advice I would give every one, head over to the end of this article. There is YouTube video link of Google analytics which i made for you. This link will take it to you to the guide to Google analytics, which I semi-highly recommend you watch why semi-highly because Google analytics is pretty straightforward to use and understand for beginners, but if you want to learn the other million one advance thing you can do with it than a tutorial is the quickest way to learn. Once again, no rush!
The last webmaster you want to set up is bing. although not as big as Google, Bing also supports Yahoo, which will make up about a third of your search engines Traffic, so let's make an effort to introduce ourselves There okay? once again headover to Google and now search Bing Webmaster tools. You know the drill. Sign up I'll wait patiently.
If you signed up you should be at this stage
so what you're going to do this time is go back to WordPress dashboard and go to the download new plug-in section search Yoast SEO and download. ok now find the plug-in on the sidebar and click on dashboard
Go to Google webmaster tools, and in the Bing option drop in the entire code that being offered you there.
now get rid of everything that isn't in the shape of numbers. see the image below, your code should be like this
Save changes. At back to Bing and verify. you are now done with setting up analytics trust me in a month when you start to realize some real traffic, you'll be thinking your lucky stars you're getting some real action able data to make your next big move. Moreover, you've also helped Google and Bing recognize that your website exists by registering your website with these places you've taken the first step to improving your ranking in the next article. Let's continue to get some really quick wins by improving our site speed.