Google Chrome has ad blocking feature
Google Chrome, the world's most used browser, continues to gain new features. Today, according to a Wall Street Journal based on sources close to the company, Google will add an ad blocking feature to its Chrome Internet browser.
The ad blocking feature, which appears to be an interesting decision when Google's internet world is considered an advertising giant, will target pop-ups and audio / video auto-play ads, which users are most likely to complain about. In short, Google aims to provide a better ad experience for the internet world, and will offer ad blocking for both web and mobile versions of Chrome .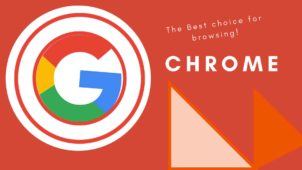 Let's also add that Opera , another popular internet browser, offers a responsive ad blocking service and that ads can be blocked through 3rd party software in Google Chrome . Google, which does not welcome third-party software like Adblock Plus , aims to reduce the use of similar plug-ins with this hack.
Let's also add that there is no disclosure by Google , and that the details of the ad blocking feature are unknown. But it would not be wrong to say that because Google is an advertiser, it will not block its own ads. For this reason, Chrome's ad blocking feature may not be as widely available as 3rd party solutions.