Digital customer experience platform Insider receives investment from Sequoia Capital
In the past days , Insider , who bought Infinitesoft , a  Ukrainian based artificial intelligence initiative , is in a new investment story. The long-standing sense that Insider was going to invest in Sequoia Capital from the world's most important venture capital funds  . We have recently learned from our sources close to the subject that the signing process of this investment has been completed and the investment has taken place.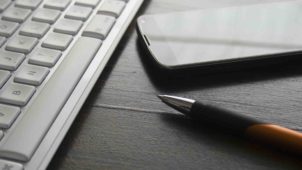 We have not heard a word from Insider officials yet, but we have heard that an investment of over $ 10 million has been realized.
According to Wired UK, Insider, one of the top 10 Istanbul-based entrepreneurs in 2017, has invested $ 2.2 million in the past few years, and has been working in London, Moscow, Singapore , Dubai, Istanbul, Warsaw, Kuala Lumpur, Jakarta, Sydney, He has offices in Bangkok, Taipei and Kiev.
Insider, which has invested 3.1 million dollars in total prior to this round, has  received support from important investment companies in Turkey, including 212 , 500 Startups,  Aslanoba Capital , Leader GSO in the Doğan Group ,  GBA and Wamda Capital.
Sequoia Capital, founded by Don Valentine in 1972  , has invested over 1,500 so far. Apple , Google , Oracle, PayPal, Stripe, YouTube , Instagram , Yahoo! and WhatsApp, Sequoia Capital has invested more than 250 companies, collecting 7.8 billion dollars in 17 rounds until now. We will share with you the details of Insider's investment in Sequoia Capital.