Die With Me allows only 5 percent of the remainder to mess with each other
If you are a smartphone user, you are definitely experiencing the "Your battery is about to die" warning. From this term, Dries Depoorter  and  David Surprenant , who name their products " Die With Me "  , allow users with only 5 percent or less of their charges to communicate with each other.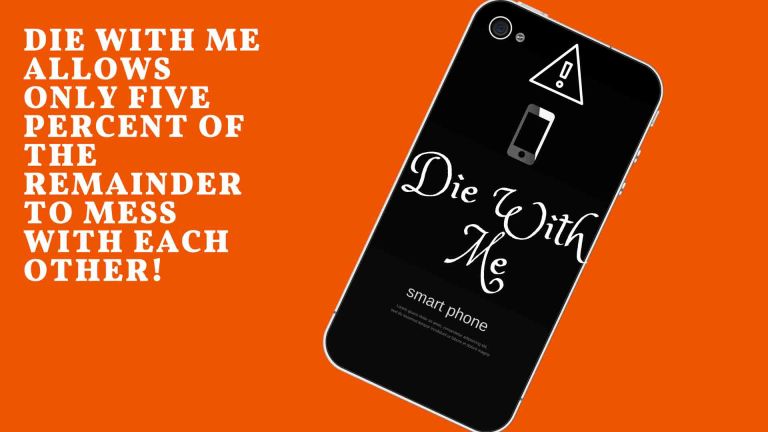 One of the contributors to the project, as well as Depoorter and Surprenant, is IDFA DocLab. DocLab, one of the programs of the Amsterdam International Documentary Film Festival, documentary storytelling aims to explore and exhibit new forms of digital technology and media art.
 When we think that Depoorter, the father of ideas, is also a media artist, we can say that this practice was put forward to create a documentary storyteller. In short, when you download the application you will face an art project rather than an initiative.
Moreover, this is not Depoorter's first work on technology and mobile applications. While  comparing the profile photos of Linkedin and Tinder from the users in the Tinder In project, NonViews is replacing the video display numbers on YouTube with the non-video display numbers on the chrome plugin . This is not viewing the figures are calculated on the number of users on YouTube.
When we look at Die With Me, we see that you can start using the application only when it drops to 5 percent. The application, which has a simple chat room format, aims to share your feelings with a stranger as you finish your charge. When your charge drops to 5 percent, you can go to practice and set a nickname and say goodbye to your phone by talking to other users who charge less than 5 percent.
However, you can not find what you expect in an application that does not yet have a large user population. Because the number of users at the same time when the charge is equal to the end of the charge is reduced. Even a user has requested a refund from Turkey on this issue rather than treating the patient condition.
Die With Me 's simple yet ingenious and highly humorous approach can make the practice gaining popularity. The app is available for sale at $ 1.29 in iTunes and $ 4.49 in Android. I think a few opinion leaders talk about practice; it is sufficient for the application to access the user base it wants.