According to Admiral, publishers lose $ 3.45 billion per month
Advertising blockers have become one of the most serious inventions for the internet world. Advanced ad blocking analytics  Admiral , with its impressive figures, offers a solution for itself.
Admiral is an analytics tool that measures the performance of ad blocking software and plugins. Introducing himself as "the best of the planet" in this area, the venture publishes how much revenue the ad blockers have lost to the publisher with the live counter at his site.
According to this number, the ad blockers prevented the publishers from earning a total of 105,986 billion at the time of writing. Every second, the $ 1,313 ad hits the revenue blocking filter, which is $ 3.45 billion per month.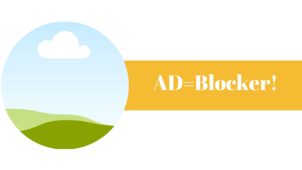 Admiral allows both the WordPress plugin and the DFP integration to see how well publishers are affected by the ad blockers. Admiral also offers different options to compensate for unearned revenue due to ad blocking . The initiative, which offers analytics for free, charges for additional features that will provide revenue conversion.
In January of this year, the venture, which has invested $ 2.5 million from Mosley Ventures, Birchmere Ventures, Gulfshore Capital and various investors, wants to continue its growth by acquiring business partners. What's more, publishers are urged to act alongside ad blockers.
We can say that Admiral will not be an ointment for this race but it will be on the agenda in 2017 as well. You   can take a look at the legal interpretation of the ad blocking software.