$ 1 million of ethereum was stolen from Bee token ICO
As the crypto money market expands, there are frequent fraud -related incidents. One of these events is the fake sites targeting the Bee Token ICO . ICOs are often reported as very risky investments because of such attacks or unsuccessful and unsustainable ventures.
Bee token aims to create a new rental system by linking the housing rental ecosystem with intelligent contracts to the ethereum block chain. The initiative ICO, which is seen as a bright future by investors, has great interest and it succeeds in attracting fraudsters who are trying to knock out inexperienced investors with fake sites. Fake Bee Tokens ICO sites collect a total of $ 1 million worth of ethereal .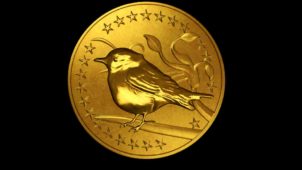 Bee Token Fake sites that synchronized with the announcement of the ICO have also verified Bee Token official twitter and medium accounts. Although Bee Token CEO Jonathan Chou made a statement that the information of our investors is not in any way at all, the company was attacked by hackers and stolen e-mail addresses of investors and fraudsters who reached the investors through these addresses have made money deposits.
Investors have begun to share cases about fraudulent sites from social media accounts . Bee Token will not share any of the ethereal addresses or user information via email route or telegram in any way, that there are no applications like 100% bonus in any way, that 0.3 ETH surcharge will not be accepted in the first 24 hours of ICO, partnership and the like, and warned investors to be careful. He wanted investors to report on this issue when they meet with unofficial web sites.